Snow Squalls
Snow squalls can quickly take you from safe to sorry.
Snow squalls can quickly take you from safe to sorry.
---
Snow squalls are sudden, intense snowstorms frequently accompanied by very high winds. Because they tend to appear with little or no warning, they are a particular hazard to drivers and people exposed outside. Many people have been injured or killed in high-speed accidents when they were suddenly swallowed by a snow squall.
Snow squalls differ from snow storms in that squalls are usually of relatively short duration, from a few minutes to less than an hour, and can be very intense. Snow squalls can lead to sudden drops in temperature and visibility, with closures due to very hazardous driving conditions on roads that suddenly can turn icy. Because of their short duration, snow squalls rarely result in significant accumulations.
A snow storm, of course, can last for days and result in reduced visibilities, significant accumulations, and longer-lasting effects on travel and commerce.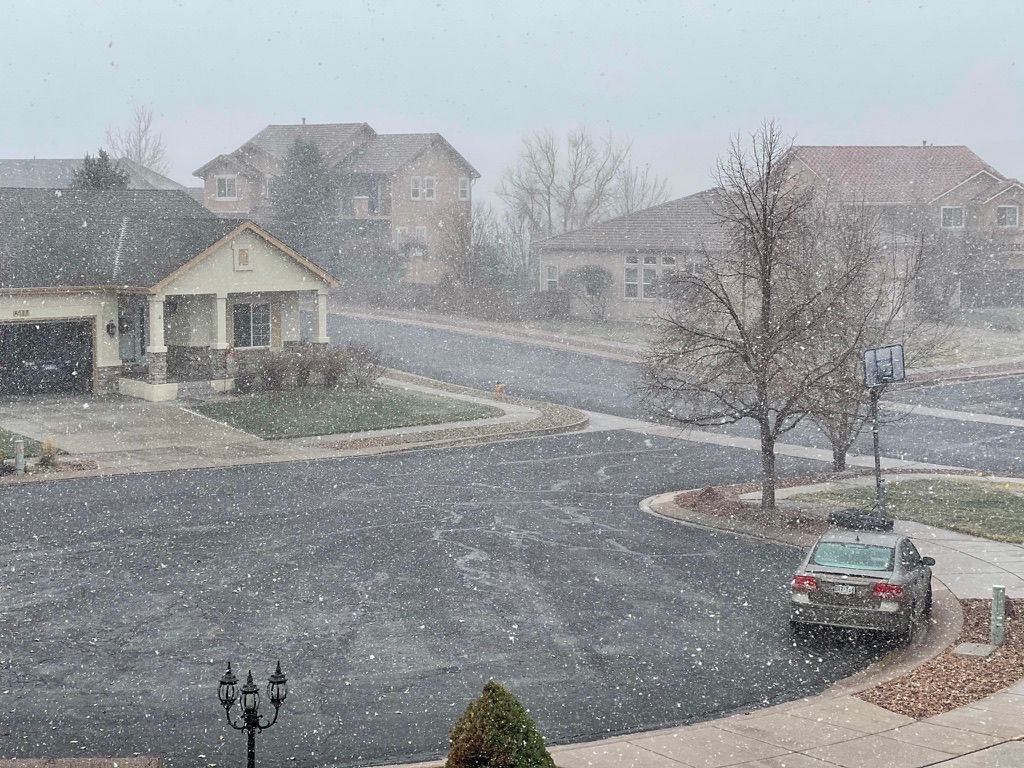 The photo above was taken on November 14th during a snow squall at my home station. The conditions went from blue sky to a squall lasting around 35 minutes, then back to blue skies. The wind-driven snow reduced visibility to less than a mile and the ceiling below 100 feet.
The National Weather Service will, when conditions are favorable, issue a snow squall warning, but most snow squalls are so unpredictable and so sudden that such warnings are of limited value.
If you are caught outside in a sudden snow squall, your best option is to seek shelter. If driving, reduce speed, avoid sudden brake applications, and turn on warning blinkers and headlights. If visibility drops to an unsafe level and it is safe to do so, you might also consider pulling over until the squall passes.